A.R.C.H.E. Hypnose Suisse
International School & Certified Trainers 
Located in Geneva under the direction of Vincent Hürner, A.R.C.H.E. Hypnose Suisse is an independent branch of A.R.C.H.E. Formation founded by Kevin Finel in 2002 in France. A.R.C.H.E. is not only a school but also a research centre and a project incubator: a place where hypnosis evolves into an art based on science and pragmatism.
We apply the standards of excellence in curriculum and teaching methodologies that have been the hallmark of the A.R.C.H.E. , and we share the same instructors.
What makes A.R.C.H.E. so unique is its capacity to offer courses under different formats that integrate technical excellence with personal ethics. This is how we deliver our motto's promise of « Creating the future of Hypnosis ».
At A.R.C.H.E. Hypnose Suisse, we are committed to:
Showcasing hypnosis as a communications tool for oneself and others outil de communication avec soi-même et les autres
L'Preparing for a genuine professional career, with dedication and passion. d'une profession à part entière
Sharing knowledge while applying hypnosis to other fields of application.
Offering a pragmatic and artistic vision for hypnosis
Providing personalized coaching and feedback to every student
Bringing a wealth of learning and skills from a diverse team of instructors.
A.R.C.H.E. Hypnose Suisse's key assets can be summarized as follows:
In-class and hybrid courses at the cutting edge of research and innovation, that conveyed through hypnotic methods
A.R.C.H.E. Hypnose Suisse uses an Ericksonian approach to teach that is by essence "utilizational" and non-dogmatic.
A detailed curriculum regularly updated to account for new findings directly sourced from the A.R.C.H.E.'s research and teaching teams. It reflects the latest discoveries on hypnosis and different states of consciousness published from various research fields: neurosciences, cognitive sciences, social, cognitive and clinical psychology, philosophies of the mind, anthropology.
A set of hands-on hypnotic teaching techniques used throughout the training to reinforce student learning.
A multidisciplinary educational team who trains experts in the field of modern hypnosis
The educational team of A.R.C.H.E. Hypnose Suisse consists of trainers with complementary skills, each with their own area of ​​expertise.
All of our trainers practice hypnosis professionally along with the trainings they provide. This allows them to illustrate their classes with real life examples and case-experience.
Focus on the practice
Demonstrations, games, practice: our goal is to train creative and adaptable professionals.
Our trainers provide a pragmatic and artistic vision of hypnosis. While courses consist of theoretical explanations and demonstrations, there is above all a lot of practice! Our teaching methods are suited to different styles of learners, through active listening, observation and action.
From the onset of our training cycle, we focus on technique and play. Our wish is to pass on these simple, yet extraordinary communication tools to those who would like to discover them for themselves, to develop a therapeutic practice, or as an addition to an existing practice.
Trainers at A.R.C.H.E. Hypnose Suisse invest their passion and high expectations in teaching future hypnosis professionals, so that they will become as creative as possible in their own practice. Our goal is for future practitioners to be able to adapt to the range of people and situations they will encounter during their professional career.
Educational follow-up for each student and continuing education
We are committed to offering each student a personalized follow-up, throughout initial learning and beyond.
Only a limited number of students participate in each training module so that everyone may receive individual support in a small group setting. The trainer tracks each student's progress throughout the week, and provides them with the tailored advice they need for optimal results.
We also continue guiding each student beyond their Cycle 1 course depending on their individual needs, offering Supervision & Improvement modules, practitioner intervisions and individual supervisions. We want everyone to blossom in their practice. We advocate a humble approach which encourages movement, drive, and the questioning of our own practice as the means to constantly improving.
A generous school that values the sharing of knowledge.

We aspire to support the practitioner, and to improve, share and "democratize" access to hypnosis tools. A.R.C.H.E. offers a complete training program, with peer discussions, supervisions, online educational content, a platform for discussion between professionals, and many other events.
To help disseminate knowledge, a value dear to A.R.C.H.E. since its inception, A.R.C.H.E. Hypnose Suisse organizes public practices, evening and week-end events to discover, try out hypnosis through personal experience.
Go online to continue to grow: you will find a large number of free content and resources on A.R.C.H.E.'s YouTube Channel: public practices, hypnology courses, lectures. With the practitioner's networking platform "Network", each student is part of a community of online practitioners, who can share, become more professional, and improve their practice.
An international-oriented school
To accommodate the international context of Geneva and Switzerland in general, A.R.C.H.E. Hypnosis Switzerland is developing an English curriculum that begins in 2021 with initiation modules.
Testimonials from hypnotherapists who have trained in our School  
The explanations during the training are very clear. There is good availability of trainers who give relevant feedback at the end of the week. There is also a very good consideration of each personality! 
The trainers are good listeners and present the theory in a fun and lively way!
On a personal level, this training has allowed me to overcome possible blockages and resistance, experience altered states of consciousness and discover this unknown world.
Professionally, it has allowed me to add another string to my bow which complementary to the profession of psychologist to which I predestine myself in order to be able to coach and help.
As a communications person, I discovered that hypnosis offers a unique set of tools to better interact with our clients, our loved ones, and also with ourselves!
The training is done in such a good way that even those who are a priori afraid of initiating or making mistakes dare to practice and get into the exercises without worrying about "getting it right."  Cette approche des formateurs nous aide à progresser !
Learning hypnosis means exploring our states of mind, our brain and the human complexity. It is without a doubt, one of the most inspiring adventures of this century!
Hypnosis is a discipline that applies to a large scope of fields. What A.R.C.H.E offers above all, is the use of altered states of consciousness known as the hypnotic state for therapy, well-being, self-understanding and conducting change.
In soliciting the numerous internal resources of an individual, hypnosis makes it possible to work on various topics such as lack of confidence or lack of self-esteem, stress and burn-outs, depressive episodes, anguish and anxiety, fears and phobias, sexual disorders, sleeping disorders, traumatizing events, bad habits, eating disorders (anorexia, bulimia), overweight, etc.
Hypnosis is also used as a way to increase motivation, facilitate and accelerate learning, improve concentration as well as efficiency and performance, for example in sports.
Because of its multiple applications, hypnosis is increasingly becoming a discipline applied in conjunction with other therapeutic practices and other forms of communication in all professional areas.
Vincent Hürner trained as a criminologist and then founded a martial arts school in Geneva. He specializes in emotions, stress in extreme settings, psychological support in emergency settings and teaching self-hypnosis.
As a therapist fascinated by life and its paradoxes, he developed an integrated therapeutic approach based on mind-body connection. Through his practice as a counselor-researcher, he studies and addresses all types of violence: physical, verbal, emotional or self-inflicted. Focusing on trauma, different forms of addiction, fears, phobias, as well as how our brain functions and handles emotions, he has an original and innovative approach to counseling.
In 2018, together with Kevin Finel, Vincent Hürner founded the association ARCHE SUISSE BEYOND BORDERS – ASBB – ASBB – which aims to support those who support others (humanitarian aid workers, social workers, etc.) throughout the world by sharing hypnotic tools during workshops and individual sessions.
Aitana Mac Gowan is a hypnosis counselor and joined the ARCHE team in 2019. Her practice is based in La Rochelle, on the west coast of France.
As a former communications consultant in international consulting agencies, she developed her skills as a trainer by teaching and coaching CEOs and executives in media training and other spokesperson skills. She also trained corporate teams in crisis communications management.
These opportunities to coach and teach deepened her passion for helping people overcome their fears, their limiting beliefs, their emotional conflicts, thereby reawakening her wonder and profound interest in the human mind. Studying various hypnotic approaches (humanistic, Ericksonian, energetic, waking dream…) and therapeutic approaches (systemic, relationship-centered, dialogical…), her aim is for clients to empower themselves by gaining greater insight into their unconscious patterns.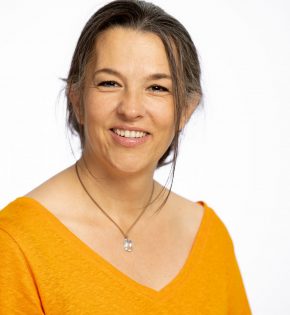 Catherine Gervais is a hypnosis and sophrology practitioner, she joined the A.R.C.H.E team in 2018. Her counseling practice is in Versailles (France) and she also works with companies and private schools.
Fascinated with people, their inner workings and complexities, she naturally turned to alternative medicine after working 10 years in the subtitling industry. She began by learning massage techniques and then trained in sophrology, of which she mainly kept the body-centered approach. Hypnosis is where she truly found her path, allowing her to make a living and live through her passions: counseling and educating.
Catherine added another string to her bow by becoming an expert in IFS – Internal Family System, which allows her to approach trauma and general issues from a systemic point of view.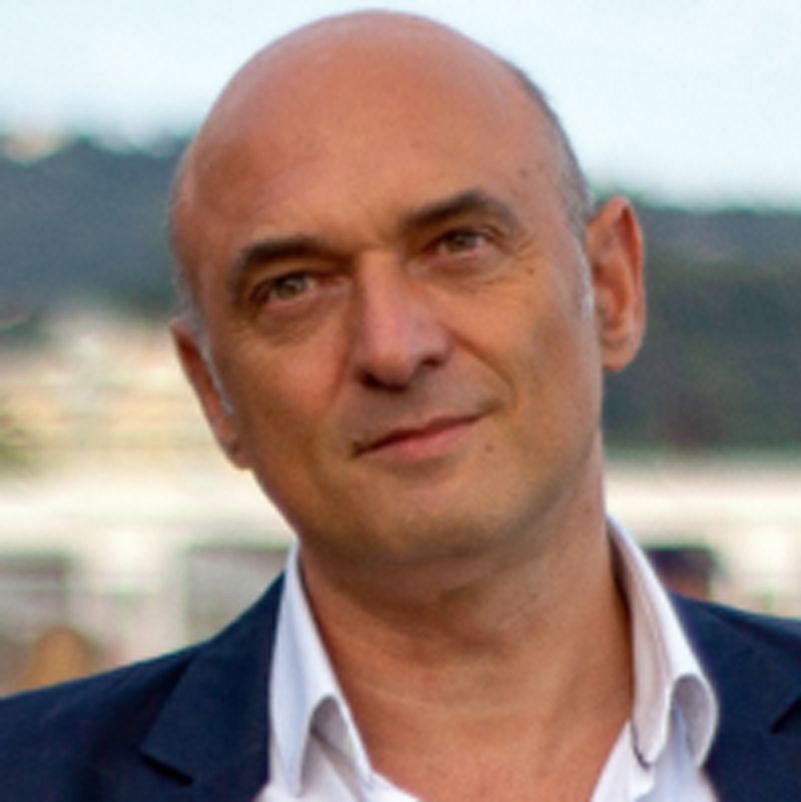 Hypnosis practitioner since 2009, director of A.R.C.H.E. in Nice since 2012, Jean Dupré brings an openness and a recognized expertise. He leads in Geneva the Cycle 2 training in Conversational Hypnosis.
Graduated in law and in communication, after a first period of life dedicated to the media (press, TV) and to the live show, Jean trained to the coaching by hypnosis and NLP with Kevin Finel, Richard Bandler, Franck Farrelly, Bill O'Hanlon, Stephen Brooks....
Ericksonian hypnosis trainer for A.R.C.H.E. since 2014 in France, Geneva, Brussels, Casablanca, and Quebec City. Séverine also leads supervision groups for practitioners in Paris, as well as self-hypnosis workshops.
Founder of ProSonnel, she draws on her professional experience in the fields of management and marketing to coach individuals and companies (individuals and groups) on many topics related to wellness, performance improvement and communication skills development.